Oligopin®: The New Hero in the Field of Bone Development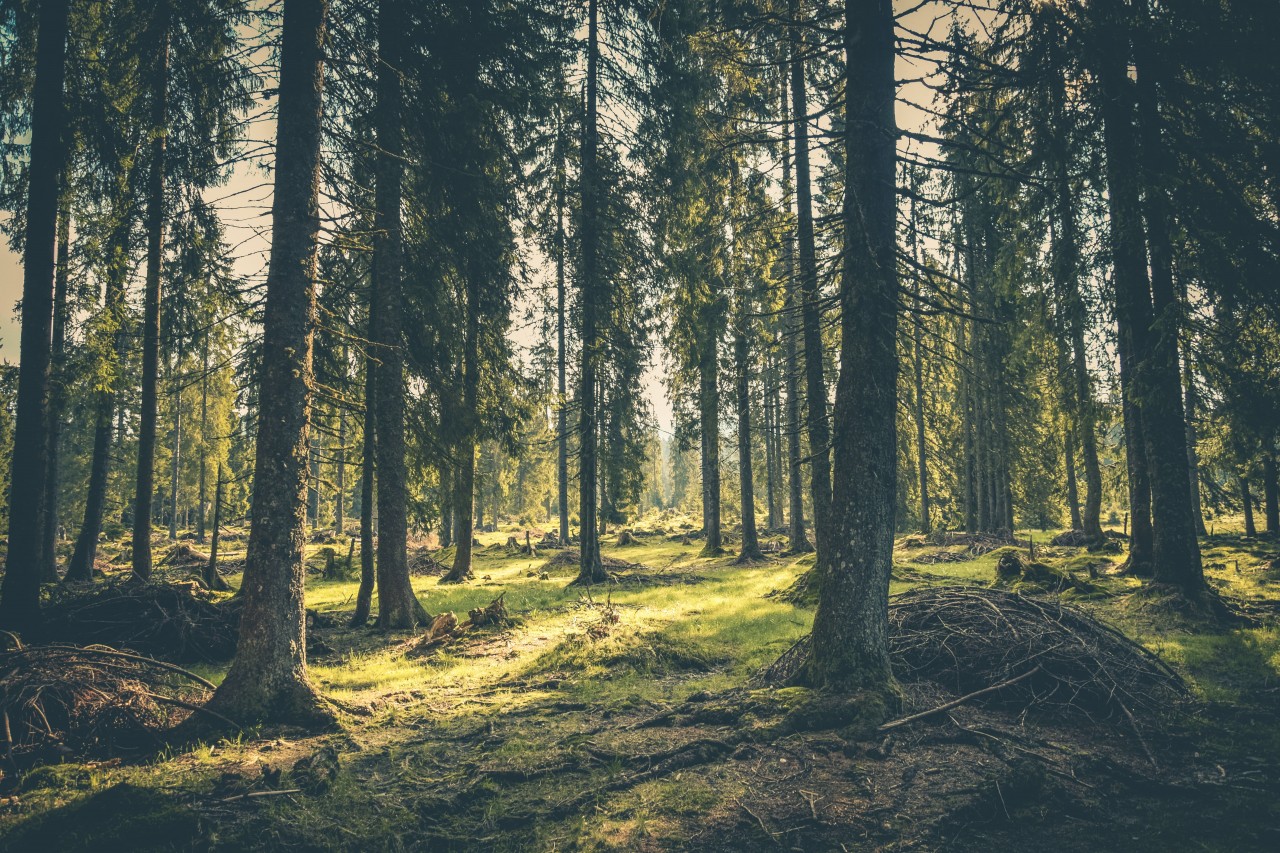 The Exotic French Origins of Oligopin®


In the heart of southern France, sits one of the largest plantation forests in Western Europe (1), called the Landes de Gascogne. It is home to a seemly endless row of maritime pines and when cultivated contains the most purified pine bark extract in today's current market called Oligopin®.
Oligopin® itself is a red-brown powder extracted from the bark of the aforementioned French Marine Maritime Pine. Oligopin® is mostly made up of oligomeric procyanidins (2). Essentially, oligomeric procyanidins or OPC's are specific compounds that are found in either grape or tree bark extract and are used as a powerful antioxidant that contains the properties to protect the body against aging difficulties like joint swelling and poor vein function (3).
Historical Uses of Oligopin®


Vein Health
As a powerful antioxidant one of the primary uses of Oligopin® has been to improve a person's vein health. This is done through the expansion of various constricted blood vessels, which overall helps to improve varicose veins within a person's system (4). Studies have gone as far to say that due to OPC's anti-inflammatory effect it may also be useful in overall reducing high levels of swelling that result from varicose veins (5).


Cardiovascular Health
Due to the rise of fast and fatty foods, recently there has been an overall concerning the threat of high cholesterol seen not just in Australia but all across the world. This is why Oligopin® has been so popular in this space, due to its ability to lower a person's overall cholesterol and blood pressure and improve their heart function and capacity. This was confirmed in a clinical study that noted that after five weeks of use, patients recorded a 29% decrease in the level of Oxidized LDL and a 14% increase in HDL cholesterol (transporting of fat molecules around the body). Both of which are two key markers of cardiovascular function (6).


Skin Health

Lastly, with the de-aging efforts of OPC's, Oligopin® has also been seen as useful in improving a person's overall skin health. Studies suggest that Oligopin® has the properties to improve skin elasticity and hydration. As the high antioxidant levels of French Maritime Pine bark, encourages skin blood flow, giving the user's skin an improved defence against UV damage, leading to an overall reduction in wrinkles, skin pigmentation and swelling (7).



New Study Linking the Future of Oligopin® to Bone Development


A recent study was done by the MS Research Center, which aimed to determine if Oligopin® has beneficial effects on oxidative stress (an imbalance between production and accumulation of reactive oxygen in cells and tissues) (8) for people suffering from Osteopenia (9) a health condition where a person's newly formed bones are weaker than normal (10). The study consisted of 43 postmenopausal women all suffering from Osteopenia, in a randomized double-blind clinical trial, with half of them receiving 150 mg/day Oligopin® dosage.


Over a 12 week period. The results of the study noted that women who were supplied with Oligopin® saw an increase in osteocalcin, a protein found in the bone and blood circulation (11), and type I collagen cross-linked C-telopeptide, a biomarker that monitors bone resorption (12). Both of which are key markers in bone turnover and regeneration. This overall reduced oxidative stress, which the study notes 'appears to be a contributory factor in the development of osteopenia and its progression to osteoporosis (9).

Therefore the main outcome of this study is that oxidative stress can be linked to Osteopenia. Oligopin® through its natural antioxidant properties can help relieve this stress by allowing the body to restore balance resulting in better bone formation and resorption for people suffering from Osteopenia. Hence with this in mind, the possible future applications of Oligopin® may consist of treating various bone development diseases like Osteoporosis, Osteoarthritis and Osteonecrosis.
Final Thoughts


Even though Oligopin® has been historically used to help with vein, skin and heart health. This new study opens up a door of new potential for the future of Oligopin® and it may be of large importance in the field of bone development. Also, it should be noted that Oligopin® is available in supplement form with no reported adverse side effects. Its range of permitted indications makes it easily adaptable for different health markets. Hence if you are interested in using Oligopin® for your products, please contact us at info@lipa.com.au, as we have the exclusivity to supply Oligopin® and can help you formulate your products with one of the most purified pine bark extract currently on the market.
To learn more about Oligopin® visit our Key Materials page.


If you enjoyed reading this blog, consider joining our mailing list to ensure you are up to date with the latest health and complementary medicine news and information.


Reference List

1. Chardin, P., n.d. France's Biggest Forest Was Planted by People. [online] Meridian. Available at: <https://www.meridian.net/france/2017/1/4/14166464/landes-forest-france> [Accessed 10 March 2021].
2. Purextract, n.d. Oligopin. [online] Purextract. Available at: <https://www.purextract.fr/produits/oligopin-pur-expert.html> [Accessed 10 March 2021].
3. Shi, J., Yu, J., Pohorly, J. and Kakuda, Y., 2003. Polyphenolics in Grape Seeds—Biochemistry and Functionality. Journal of Medicinal Food, [online] 6(4), pp.291-299. Available at: <https://pubmed.ncbi.nlm.nih.gov/14977436/> [Accessed 10 March 2021].
4. Mor, D. and Dande, P., n.d. VARICOSE VEINS: AN OVERVIEW OF CURRENT AND HERBAL TREATMENTS | INTERNATIONAL JOURNAL OF PHARMACEUTICAL SCIENCES AND RESEARCH. [online] Ijpsr.com. Available at: <https://ijpsr.com/bft-article/varicose-veins-an-overview-of-current-and-herbal-treatments/?view=fulltext> [Accessed 10 March 2021].
5. Swati Vasant, B., Avinash Bhaskarrao, D. and Ravindra Bhanudas, S., n.d. THE WONDER OF AYURVEDIC MEDICINE. [online] Mchemist.com. Available at: <https://www.mchemist.com/ayas/pdf/13amla.pdf> [Accessed 10 March 2021].
6. Piriou, Y. and Luzecki-Michaud, N., 2019. New Cholesterol Markers: An innovative approach to the dietary supplement market - Purextract. [online] Purextract. Available at: <https://blog.purextract.fr/en/new-cholesterol-markers-an-innovative-approach-to-the-dietary-supplement-market/> [Accessed 10 March 2021].
7. Dridi, W. and Bordenave, N., 2020. Pine Bark Phenolic Extracts, Current Uses, and Potential Food Applications: A Review. Current Pharmaceutical Design, [online] 26(16), pp.1866-1879. Available at: <https://pubmed.ncbi.nlm.nih.gov/32048960/> [Accessed 10 March 2021].
8.Pizzino, G., Irrera, N., Cucinotta, M., Pallio, G., Mannino, F., Arcoraci, V., Squadrito, F., Altavilla, D. and Bitto, A., 2017. Oxidative Stress: Harms and Benefits for Human Health. Oxidative Medicine and Cellular Longevity, [online] 2017(1), pp.1-13. Available at: <https://www.hindawi.com/journals/omcl/2017/8416763/> [Accessed 10 March 2021].
9. Ziba Majidi , Mohammad Ansari , Zhila Maghbooli , Afsaneh Ghasemi , Shadi Sadat Seyyed Ebrahimi , Arash Hossein-nezhad , Solaleh Emamgholipour , Oligopin®Supplementation Mitigates Oxidative Stress in Postmenopausal Women with Osteopenia: A Randomized, Double-blind, Placebo-Controlled Trial, Phytomedicine (2020), doi: https://doi.org/10.1016/j.phymed.2020.153417
10. Health, H., 2009. Osteopenia: When you have weak bones, but not osteoporosis - Harvard Health. [online] Harvard Health. Available at: <https://www.health.harvard.edu/womens-health/osteopenia-when-you-have-weak-bones-but-not-osteoporosis> [Accessed 10 March 2021].
11. Webster, M., n.d. Medical Definition of OSTEOCALCIN. [online] Merriam-webster.com. Available at: <https://www.merriam-webster.com/medical/osteocalcin> [Accessed 10 March 2021].
12. Cremers, S., Garnero, P. and Seibel, M., 2008. Biochemical Markers of Bone Metabolism. Principles of Bone Biology, [online] 1(1), pp.1857-1881. Available at: <https://www.sciencedirect.com/science/article/pii/B9780123738844000203> [Accessed 10 March 2021]
Comments
Wow!! Amazing never knew!
By accepting you will be accessing a service provided by a third-party external to https://www.lipa.com.au/