HydroCurc® and Iron for Boosting Cognitive Health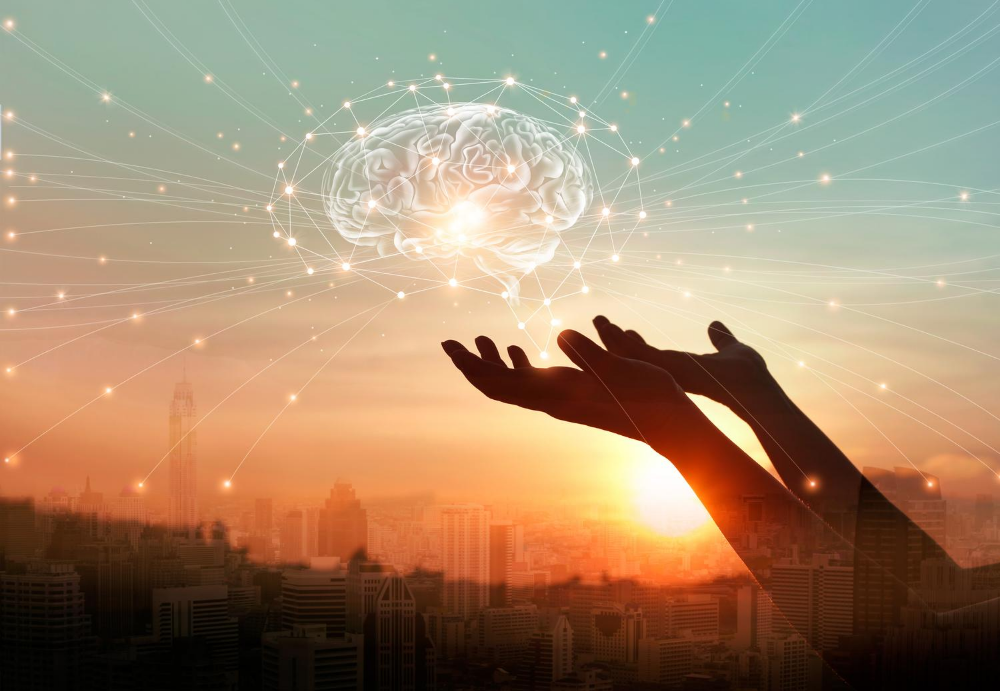 Consumption of bioavailable curcumin using HydroCurc® in conjunction with 18mg of elemental iron from ferrous sulphate increases Brain-derived neurotrophic factor (BDNF) levels in adults, according to a groundbreaking new clinical trial. Published in the highly regarded journal Antioxidants, the article details research on a new study into the co-administration of HydroCurc® and iron for increasing Brain-derived neurotrophic factor (BDNF) levels in adults.


BDNF is a neurotrophin protein that plays a major role in brain cell growth and survival. The powerful protein is responsible for neuronal and cognitive function, and possibly the improvement of learning and memory. It is also suggested that BDNF significantly affects energy homeostasis, therefore having high levels of BDNF may help reduce fatigue. Iron is an essential mineral for nearly all living organisms and is involved in several metabolic processes such as blood production, oxygen transportation and DNA synthesis. It is a key element found in red blood cells called haemoglobin, making up about 70% of the body's iron levels.


Iron deficiency is the most common nutritional disorder worldwide, causing more than 60% of anaemia cases. It can impact physical and cognitive performances in both children and adults and lead to fatigue if left untreated. People at an increased risk of iron deficiency include menstruating women, pregnant and breastfeeding women, and people who follow a vegetarian or vegan diet. The link between iron and BDNF function is not fully understood but it is believed that iron is essential for BDNF homeostasis.


HydroCurc® is Pharmako Biotechnologies™'s branded curcumin extract with increased bioavailability to supply a large number of curcuminoids in cold water dispersible format. HydroCurc® uses Pharmako Biotechnologies™'s advanced LipiSperse® technology to prevent particle agglomeration and to create proper particle dispersion – previously not possible due to curcumin's poor bioavailability and difficulty in delivering high doses.

The 6-week, randomised, double blind, placebo-controlled study had 155 healthy adult participants assigned to five groups:


500mg HydroCurc® + 18mg iron (FS18 + Curc)

Curcumin placebo + 18mg iron (average human daily dietary intake) (FS18 + Plac)

Curcumin placebo + iron placebo (FS0 + Plac)

Curcumin placebo + 65mg iron (pharmacy dose) (FS65 + Plac)

500mg HydroCurc® + 65mg iron (pharmacy dose) (FS65 + Curc)



The curcumin supplements contained 85% curcuminoids, 80% of which were curcumin, 17% DMC and 3% BDMC. The participants took one iron and one curcumin supplement once a day, at least two hours after or one hour before food consumption.



Results
- The 1st group (FS18 + Curc) recorded a significant difference in BDNF levels compared to the 2nd group (FS18 + Plac), with a 34.93% higher concentration of BDNF in (FS18 + Curc) than (FS18 + Plac).


- The 1st group (FS18 + Curc) recorded a significantly higher BDNF at the endpoint compared to the placebo group, with a 53.78% increase.


- The 5th group (FS65 + Curc) recorded an increase in BDNF at the endpoint compared to the 4th group (FS65 + Plac), but this trend was not significant.

BDNF levels expressed as percentage difference compared to baseline levels.


Percentage in BDNF for participants with low ferritin at baseline.


Percentage difference in BDNF for participants with normal ferritin.

Conclusion
Researchers concluded that "the current study demonstrates for the first time that the co-administration of a bioavailable formulated curcumin supplement with ferrous sulphate containing 18mg elemental iron for 42 days results in increased serum BDNF levels. The addition of curcumin may therefore provide a novel approach to iron supplementation and possibly enhance the iron-associated cognitive benefits linked to increased serum BDNF levels".
If you enjoyed reading this blog, consider joining our mailing list to ensure you are up to date with the latest health and complementary medicine news and information.


Reference List
1. https://www.ucsfhealth.org/education/hemoglobin-and-functions-of-iron.
2. Mehrpouya S, Nahavandi A, Khojasteh F, Soleimani M, Ahmadi M, Barati M. Iron administration prevents BDNF decrease and depressive-like behavior following chronic stress. Brain Res. 2015;1596:79-87. doi:10.1016/j.brainres.2014.10.057.
3. Miller JL. Iron deficiency anemia: a common and curable disease. Cold Spring Harb Perspect Med. 2013;3(7):a011866. Published 2013 Jul 1. doi:10.1101/cshperspect.a011866.
4. Tiekou Lorinczova, H.; Fitzsimons, O.; Mursaleen, L.; Renshaw, D.; Begum, G.; Zariwala, M.G. Co-Administration of Iron and a Bioavailable Curcumin Supplement Increases Serum BDNF Levels in Healthy Adults. Antioxidants 2020, 9, 645
.
Related Posts
Comments
No comments made yet. Be the first to submit a comment
By accepting you will be accessing a service provided by a third-party external to https://www.lipa.com.au/