Gaming Supplements: Levelled Up by the E-Sports Industry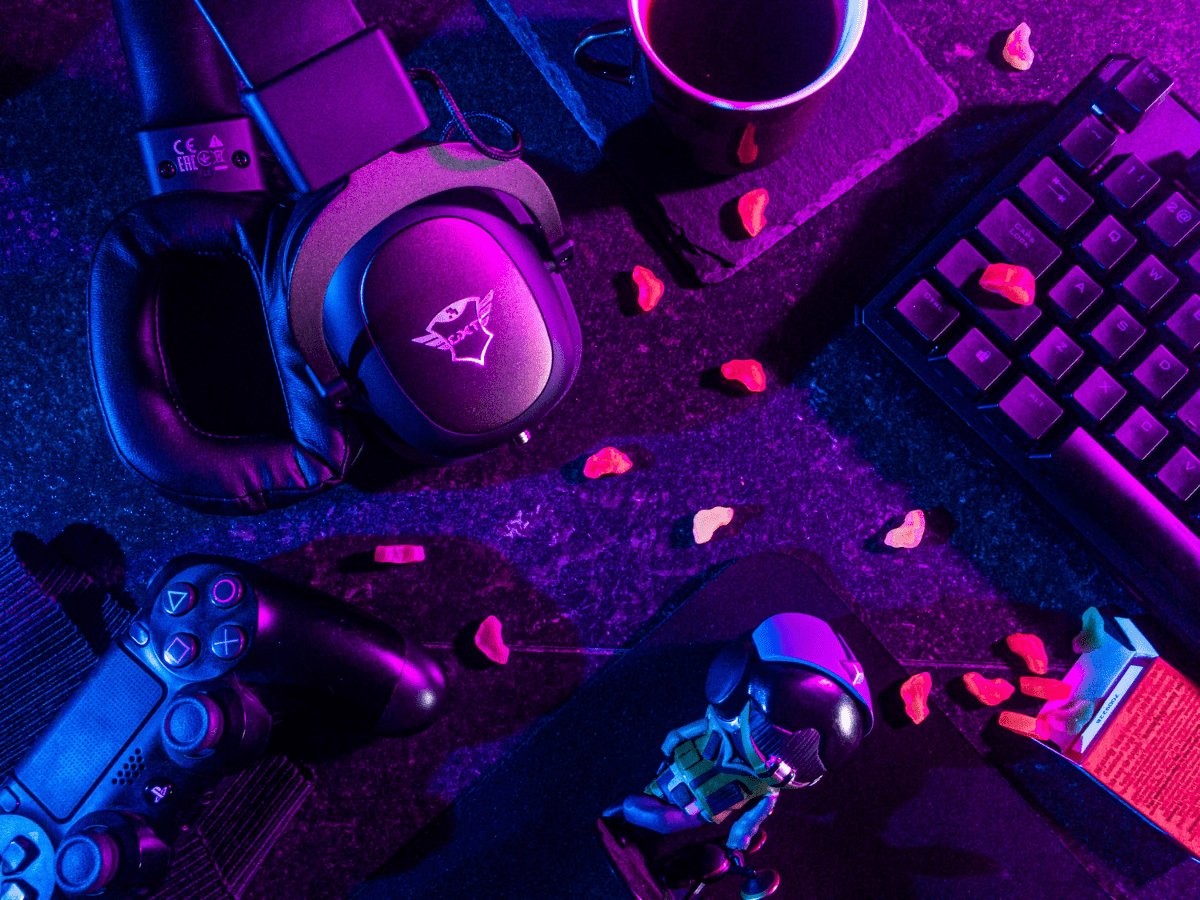 B
eing shaped from the world of sports and nutrition, the gaming supplement market is no longer a niche market, instead capturing the hearts and minds of the gaming community (1). The development and commercialisation of the exciting world of E-sports, has created a new consumer segment that will only continue to rise as different companies and brands get into this emerging space.
Deciphering the Gaming Supplements Market

Gaming supplements are best classified as the new age application of Nootropics, as most products in this space aim to improve the performance of professional and everyday gamers alike. Gaming supplements are marketed in a way that highlights the product's ability to help gamers reach their highest level when gaming (2).

As a Nootropic, most gaming supplements carry the ability to heighten and raise the user's mental capabilities by improving the user's concentration, hand-eye coordination and memory recollection. Other than Nootropics, the gaming supplements market also includes products that increase energy, vision and joint health (3).
The History and Demographics of the Gaming Supplements Market

Gaming supplementation first took shape as prescription drugs like Adderall and Ritalin. These drugs were largely unregulated in the industry's earliest video game competitions (conducted between the 80s and 90s). But as the industry grew and became more recognised worldwide, these drugs were outlawed. Presently the E-sports industry only allows complementary medicine based products, including supplements such as Caffeine, Omega 3 and Ginkgo Biloba.

Now in the modern-day, gaming supplements have attached themselves to digital streaming platforms, with its target audience ranging between 18 to 34 year old consumers, who have a passion for competitive gaming, either as a player or spectator (4). These consumers are highly motivated by authentic digital influencers and the products they endorse.

Related Health Benefits of Gaming Supplements


Improving Cognitive Function
A critical need for most competitive gamers is to perform at their highest mental ability. Therefore, a considerable amount of products are aimed at heightening the user's cognitive function and processing speeds (5). An example of this comes from a recent double-blind, placebo-controlled study involving a popular gaming supplement containing a nootropic aimed to boost energy and cognitive performance. The study found that gamers who consumed the supplement, significantly improved visual attention, motor speed, and reaction time after 60 minutes of gameplay (6).


Strengthening Vision
With gamers spending an extensive amount of time exposed to blue light, their eyesight often seems to suffer. As a result, a multitude of gaming supplements are now geared towards providing much-needed vision support (7), helping to improve contrast sensitivity, peripheral vision and recovery speed from bright flashes. The key supplement in this space is Lutein, which has been confirmed in multiple studies to provide carotenoids to protect the eyes against photosensitivity and light damage (8).




Accelerated by the Emergence of the E-sport Industry

The rapid growth of the gaming industry is largely due to the equally rapid growth of the E-sports industry. This quickly developed a large cult following of supporters. Due to the appearance of dedicated game streaming platforms like Twitch and YouTube Gaming. This has given fans a direct connection to the players and teams (9), allowing them to spectate and directly message them.

This substantial growth has opened the door to a large amount of corporate sponsorship and investment that has further legitimised the space, giving players access to better venues, equipment and prizes. But with the more lavished perks comes an increased pressure to perform. This is why a significant amount of supplement companies, now offer products that improve a gamer's performance, mimicking the world of traditional sports and other professional athletes.

Final Thoughts

Overall it is commonly believed that the growth of the gaming supplement market is likely to continue, as the space appears to have all the attributes for success including, a dedicated consumer base and tangible health benefits that are rooted in proven effective ingredients encompassing, Caffeine, Lutein and Gingko Biloba. But its most significant element for success continues to be the E-sports industry, projected to hit $1.62 billion U.S. dollars in revenue in 2024 (10).

As the E-sports industry continues to grow in reach, so will the opportunities for companies to develop supplement based products pertaining to growing needs such as increased energy, vision and mental alertness. Additionally, with the space consistently evolving, submarkets will exist where products with different delivery formats and clinically backed active ingredients can thrive.


If you enjoyed reading this blog, consider joining our mailing list to ensure you are kept up to date with the latest health and complementary medicine news and information. If you have any complementary medicine manufacturing requirements, regarding Nootropics or cognitive function be sure to check out our Brain supplements page, which includes our Cognition + Brain Support product, which is a part of our private label range.




Reference List

1.Nutraceuticalbusinessreview, 2021. New concepts for the growing e-sports and gaming sector. [online] Nutraceuticalbusinessreview.com. Available at: <https://www.nutraceuticalbusinessreview.com/news/article_page/New_concepts_for_the_growing_e-sports_and_gaming_sector/173761> [Accessed 13 January 2022].

2.Muszalski, C., 2021. Gaming Supplements | Improve Your Gaming Skills | MYPROTEIN™. [online] MYPROTEIN™. Available at: <https://www.myprotein.com/thezone/supplements/gaming-supplements-improve-your-gaming-skills/> [Accessed 13 January 2022].

3.Melvin, J., 2021. What Are Gaming Supplements? - TechRound. [online] TechRound. Available at: <https://techround.co.uk/guides/gamer-supplements-explained/> [Accessed 13 January 2022].

4.Jurkic, P., 2021. The Story Behind Nutrition and Supplementation in Esports. [online] E-sports Talk. Available at: <https://www.esportstalk.com/news/the-story-behind-nutrition-and-supplementation-in-esports/> [Accessed 13 January 2022].

5.Gardner, R., 2021. Growing trends in esports dietary supplements. [online] Nutritional Outlook. Available at: <https://www.nutritionaloutlook.com/view/growing-trends-in-esports-dietary-supplements> [Accessed 13 January 2022].

6.Decker, K., 2020. Esports enthusiasts target dietary supplements to up their game. 1st ed. [ebook] Nutrition Outlook, pp.1-2. Available at: <https://nutrition21.com/wp-content/uploads/2020/06/04142020_NO_Esports-enthusiasts-target-dietary-supplements-to-up-their-game-Page-2-of-2.pdf> [Accessed 13 January 2022].

7.Health, Q., 2020. How Gamers and Athletes Should Supplement for Eye Health. [online] Quantum Health. Available at: <https://quantumhealth.com/blog/post/how-gamers-and-athletes-should-supplement-eye-health> [Accessed 13 January 2022].

8.Roberts, J. and Dennison, J., 2015. The Photobiology of Lutein and Zeaxanthin in the Eye. Journal of Ophthalmology, [online] 2015, pp.1-8. Available at: <https://www.ncbi.nlm.nih.gov/pmc/articles/PMC4698938/> [Accessed 13 January 2022].

9.Intelligence, I., 2020. Esports Ecosystem in 2022: Key industry companies, viewership growth trends, and market revenue stats. [online] Insider Intelligence. Available at: <https://www.insiderintelligence.com/insights/esports-ecosystem-market-report/> [Accessed 13 January 2022].

10.Gough, C., 2022. Global eSports market revenue 2024 | Statista. [online] Statista. Available at: <https://www.statista.com/statistics/490522/global-esports-market-revenue/> [Accessed 13 January 2022].
Related Posts
Comments
No comments made yet. Be the first to submit a comment
By accepting you will be accessing a service provided by a third-party external to https://www.lipa.com.au/