Affron®- The Multipurpose Melatonin Booster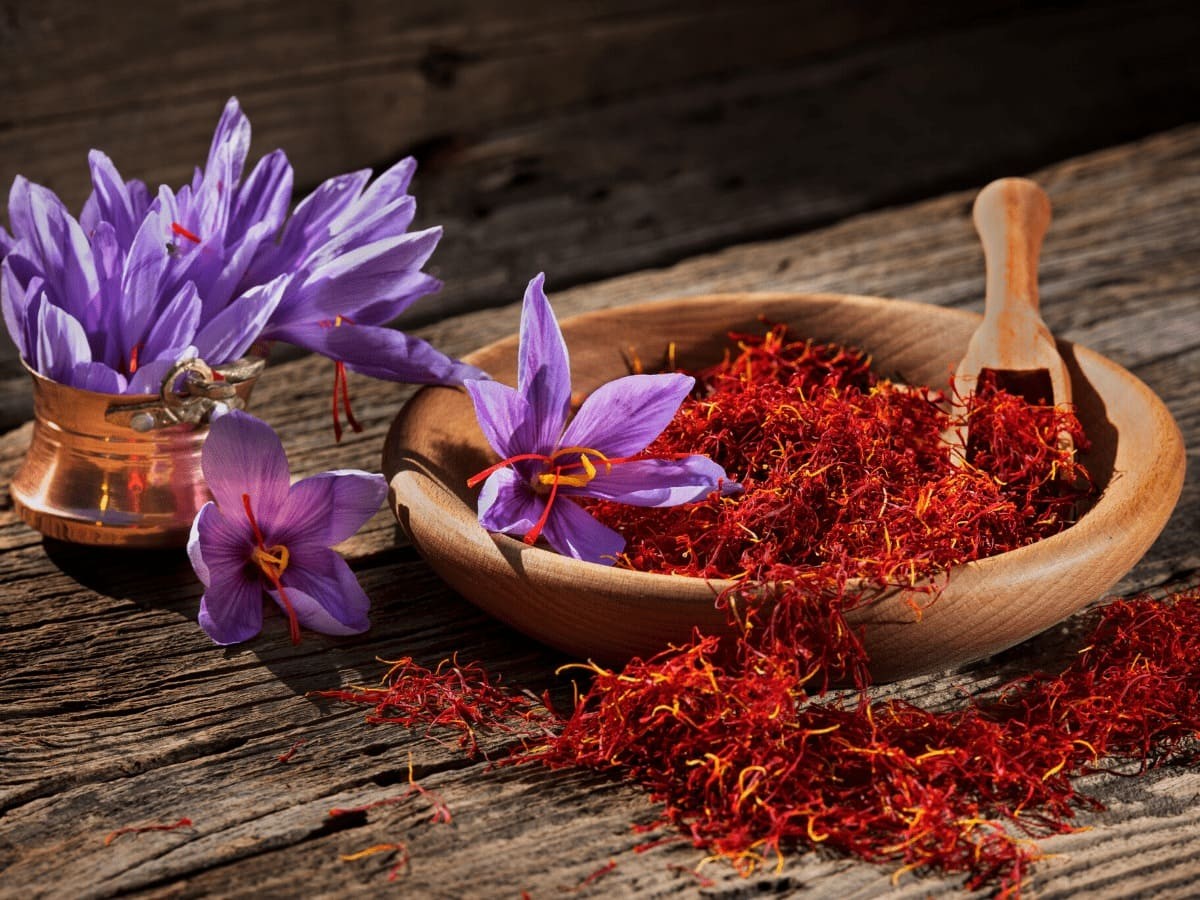 I
n the times we are living in, it feels getting enough sleep and being in a good mood, is becoming more and more rooted in dreams than reality. For those who share this sentiment, good news has come from a recent article published by the prestigious American Botanical Council, which found that the saffron extract affron® can improve quality and mood for people suffering from poor sleep and insomnia.


What is affron®?

Produced through the Spanish flower species Crocus sativus, affron® is a premium saffron ingredient. Saffron has a long history of use throughout the world, with the flower's origin being cited in the Ancient Greek period and overtime transitioning to the Middle East and Asian regions, to now being produced in European countries such as Italy, France, Argentina, Portugal and Spain (2).

Developed by Pharmactive Biotech Products, a Spanish based natural ingredient supplier. Pharmactive use their extensive knowledge and expertise to formulate products that assist in solving common health challenges. For example eye health, low immunity, weight management and mood support (3), affron® is one of Pharmactive's most decorated ingredients, receiving multiple awards and accolades from trusted publications and market research companies- Nutraingredients and Frost & Sullivan (1).


Health benefits of affron®

Helps Reduce the Occurrence of Mild Anxiety Symptoms
One of the key attributes of affron® is its antioxidant proprieties, a prominent factor contributing towards its overall calming effect. This gives affron® the unique ability to protect the user against excessive oxidative stress produced during particular anxiety processes in the central nervous system (1). This effect was found particularly effective in a recent adolescent study involving 68 participants aged between 12-16 years. Over eight weeks, the study found that affron® had substantial effects on reducing anxiety-based conditions like social phobia and separation anxiety (4).

Assists with Depressive Symptoms
Another significant benefit of affron® is that it can help act as an anti-depressant by helping to expand the release of neurotransmitters like dopamine, norepinephrine, and serotonin. These are all chemicals that are crucial in achieving healthy mood balance, by sending signals to various nerve cells (1). The effectiveness, of which is depicted in the previously mentioned study, highlighting that affron® supplementation helped to improve Revised Child Anxiety and Depression Scale (RCADS) scores by an average of 33% compared to 17% in the placebo group (4).

Helps to Reduce Stress and Tension
As previously stated, affron®'s cognitive soothing effect is primarily due to its antioxidant properties, which gives it the ability to act as an anti-inflammatory agent. This helps to relieve strained neural tissue thus decreasing the prevalence and severity of stress signal molecules found within the Hippocampus (1), a complex brain structure located within the temporal lobe (5). This effect has also been confirmed in the adolescent study, as it highlighted that affron® reduced stress processes in the brain (4).

American Botanical Council article highlights affron®'s sleep and mood capabilities

A recent article has helped shed light on affron®'s ability to improve sleep quality and mood. The article was curated by the American Botanical Council, a world renowned, not for profit organisation aimed at educating the world about herbal medicine and encouraging people to make responsible and informed choices (6).

The article aimed to determine how effective affron® would be in improving sleep quality for people who have difficulty falling asleep or wake up frequently during the night. The article noted that 93 active participants aged 18 to 70 were gathered throughout Australia and reported unsatisfactory sleep lasting longer than four weeks. Participants received 14 mg (low-dose) or 28 mg (high-dose) of affron® extract to be taken daily for 28 days (7).

Participants recorded their results through multiple sleep based questionnaires, including the Pittsburgh Sleep Diary (PSD) and the Insomnia Symptom Questionnaire (ISQ). From these results, participants' PSD and ISQ scores significantly improved (in comparison to the placebo group), based on increases in Melatonin and decreased Cortisol concentrations, which helped contribute to the participant's improved sleep duration and quality.


Final thoughts

As an overall review, affron® is an exciting ingredient, that already has a high reputation among health experts founded through its multiple clinical studies, adding validity to its numerous health benefits. However, its standout components continues to be its sleep and mood-balancing abilities.

Both of which are globally expanding markets, expected to be front of mind for the next frontier of health-conscious consumers. It is also important to note that affron® seems to be a leading ingredient in this space as it is the most published saffron extract in the world reaching a potential audience of 6 million, which will be a crucial factor that will be key to its future success.


Lipa Pharmaceuticals is proud to include affron® as part of our key ingredient range. For more information about the different possible applications of affron® for your next product, contact us at +61 2 8796 100, and if you enjoyed reading this blog, consider joining our mailing list to ensure you are up to date with the latest health and complementary medicine news and information.



Reference List

1.Pharmactive Biotech Products, 2022. Improve mood, relieve stress, support relaxation and enhance sleep | Pharmactive Biotech Products FR. [online] Pharmactive Biotech Products. Available at: <https://pharmactive.eu/ingredient/affron_r-improves-your-mood/> [Accessed 17 February 2022].

2.Mzabri, I., Charif, K., Rimani, M., Kouddane, N., Boukroute, A. and Berrichi, A., 2020. History, biology, and culture of Crocus sativus: Overview and perspectives. Arabian Journal of Chemical and Environmental Research, [online] 08(01), pp.1-3. Available at: <http://www.mocedes.org/ajcer/volume8/AJCER-01-Mzabri-2021.pdf> [Accessed 17 February 2022].
3.Pharmactive Biotech Products, n.d. Who We Are | Pharmactive Biotech Products. [online] Pharmactive Biotech Products. Available at: <https://pharmactive.eu/who-we-are/> [Accessed 17 February 2022].
4.Lopresti, A., Drummond, P., Inarejos-García, A. and Prodanov, M., 2018. affron®, a standardised extract from saffron (Crocus sativus L.) for the treatment of youth anxiety and depressive symptoms: A randomised, double-blind, placebo-controlled study. Journal of Affective Disorders, [online] 232, pp.349-357. Available at: <https://www.sciencedirect.com/science/article/abs/pii/S0165032717327131> [Accessed 17 February 2022].
5.Dhikav, V. and Anand, K., 2012. Hippocampus in health and disease: An overview. Annals of Indian Academy of Neurology, [online] 15(4), p.239. Available at: <https://www.ncbi.nlm.nih.gov/pmc/articles/PMC3548359/> [Accessed 17 February 2022].
6.American Botanical Council, n.d. About Us - American Botanical Council. [online] Herbalgram.org. Available at: <https://www.herbalgram.org/about-us/> [Accessed 17 February 2022].
7.American Botanical Council, 2022. Issue 680 - American Botanical Council. [online] Herbalgram.org. Available at: <https://www.herbalgram.org/resources/herbclip/issues/issue-680/> [Accessed 17 February 2022].
Related Posts
Comments
No comments made yet. Be the first to submit a comment
By accepting you will be accessing a service provided by a third-party external to https://www.lipa.com.au/